Private Washington DC Tours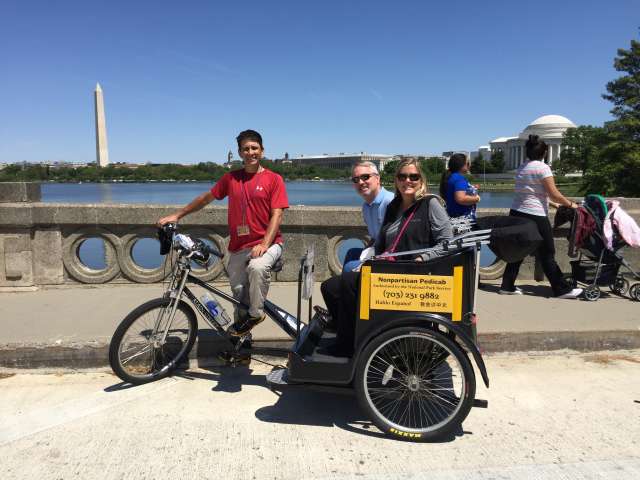 Private Washington DC Tours
Take a private guided tour of Washington DC, and see all the monuments in only 2-3 hours.  Everything about a Nonpartisan Pedicab tour is personalized to see what you want to see at your own pace and on your own schedule.
Why Take a Tour of Washington DC with Nonpartisan Pedicab?
Free pickup from any downtown location
Every tour is personalized to what you want to see
Go at your own pace and on your own schedule
Your tour includes your own personal tour guide — friendly, knowledgeable and fun
Small children ride free
Kid friendly
Strollers and folding wheelchairs welcome
See all the monuments in only 2 -3 hours
Every seat is a window seat — best open air tour in town
Stop wherever you like to take photos
Pedicab is equipped with a shady canopy to keep off the sun or rain
Very comfortable seating
Personal recommendations  on local attractions and restaurants
Get dropped off at any downtown location at the end of your tour
Fully insured, every safety feature on the pedicab is kept in tip top shape
Authorized by the National Park Service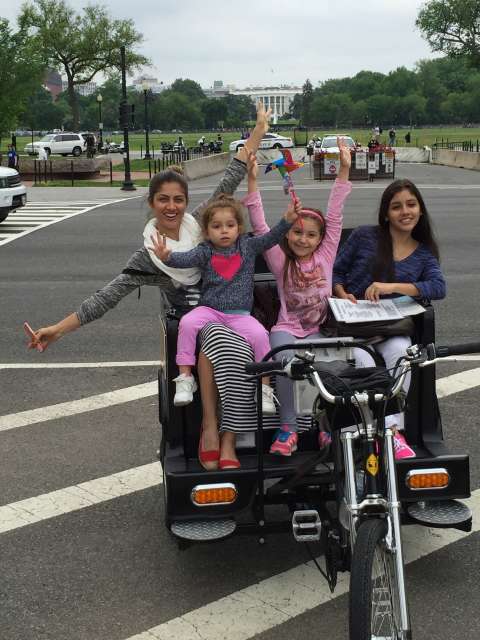 See Washington DC with a Friendly and Knowledgeable Local Tour Guide
You will be taken on your private tour by Robert Hart, the owner of Nonpartisan Pedicab
22 years of experience riding a pedicab
8 years experience in giving tours in Washington DC
Speaks Spanish and Chinese if necessary for your guests
Fun and knowledgeable about DC and US history
Looking for the Best Tours of Washington DC?

Looking to take in the monuments, museums, the White House and the US Capitol?
Enjoy Great Views of the Lincoln Memorial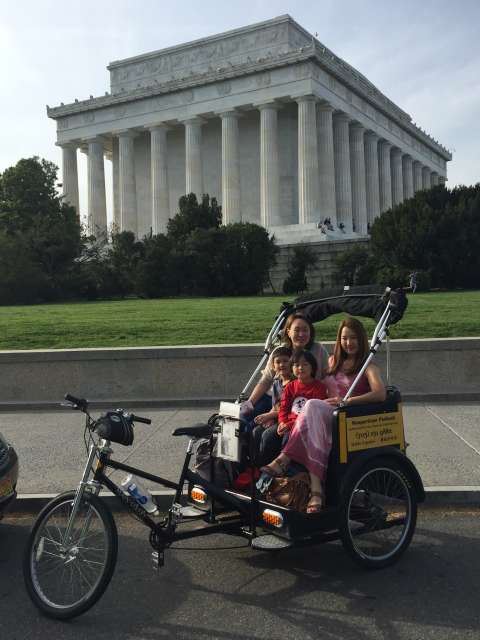 Things to See on the National Mall on a Nonpartisan Pedicab Tour
✅  Lincoln Memorial
✅  Washington Monument
✅  Jefferson Memorial
✅  White House
✅  MLK Memorial
✅  FDR Memorial
✅  Korean War Memorial
✅  WWII Memorial
✅  Vietnam War Memorial
✅  Einstein Memorial
✅  + Much, Much More!