Disabled Access at the Smithsonian Natural History Museum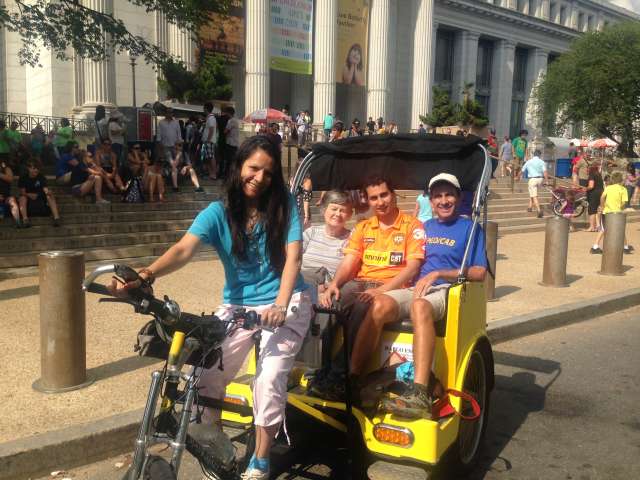 Disabled Access at the Smithsonian Natural History Museum
If you have limited mobility, you will be happy to know that disabled access at the Smithsonian Natural History Museum has recently been upgraded. Both sides of the building are now handicap and wheelchair accessible.  As of July, 2019, there is now a ramp to access the museum from the Madison Avenue side which is newly opened.  The entrance on Constitution Avenue has had ramp access for many years now. 
Disabled Access at the Smithsonian Natural History Museum — Parking
There are several handicap parking spots available on Madison Drive near the entrance to the museum. You can now access this is entrance via a ramp.  On Constitution Avenue, there is no available parking near the museum.
On-street parking on the National Mall is no longer free of charge.  Three hour parking is available at $2 per hour.  Parking meters only accept credit cards.
Getting to the Smithsonian Natural History Museum for Disabled Visitors
The closest Metro to the accessible entrance on Constitution Avenue is at Federal Triangle on 12th Street.  This is about 3 blocks away from the entrance to the museum.  The Blue, Orange and Silver lines stop here.
If you do not climb steps very well, ask your pedicab, taxi or uber driver to drop you off at the Constitution Avenue entrance to the Natural History Museum.
CLICK HERE TO SEE THE TOP THINGS TO DO IN DC
Looking for things to see on the National Mall? Take a look at these things to do while visiting DC.  Here's how to take advantage of visiting all the monuments and memorials and museums that DC has to offer.
Opening Hours at the Smithsonian Natural History Museum
The Smithsonian Natural History museum is generally open from 10:00 AM to 7:30 PM.  During the summer months from Memorial Day to Labor Day, the museum is occasionally open extended hours from 10:00 AM to 7:30 PM.  
Accessible Way to Get around the National Mall
The best way to get around the National Mall is by Nonpartisan Pedicab.  It is easy to get in and out of a pedicab.  There is a hand rail and foot step.  A pedicab can also take you right to the curb of your destination.  A pedicab can easily accomodate a folding wheelchair if necessary.  Nonpartisan Pedicab is available for rides and tours around the National Mall and Washington DC.  In 2-3 hours, you can easily see all the monuments and national memorials.  Call (703) 231-9882 for more information.
Disabled Access Inside the Smithsonian Natural History Museum
Once inside the museum, there are 3 floors.  Each are easily accessible by elevator.  While on each floor, there are no stairs to climb.