Pedicab Passengers Taking a Photo of the US Capitol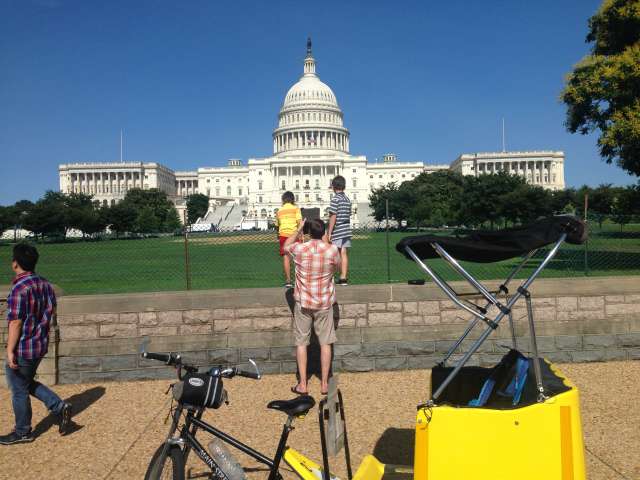 One of the best views of the US Capitol can be had from the back of a Nonpartisan Pedicab tour of the National Mall and Pennsylvania Avenue.
The US Capitol is the seat of both houses of Congress.  The grounds are operated by the office of the Architect of the US Capitol.  Very nearby is the US Botanic Garden and the Ulysses S. Grant Memorial.  There is a reflecting pool of water that reflects the image of the illuminated US Capitol at night.
Tours of the US Capitol Visitors Center can be taken between 8:50 AM – 3:20 PM Monday through Saturday.  Handicapped entrance is available.  For more information, check out the website of the US Capitol Visitors Center.
Views of the US Capitol are spectacular at night, when it is illuminated.
You can get to the US Capitol by Metro.  The closest metro stations are either the Federal Center SW, Capitol South, or Union Station metros.