CHERRY BLOSSOM TOUR
Experience the world-famous Washington DC Cherry Blossoms the way they're meant to be seen. Easily move around to the best vantage points while pampered by an expert guide. Take in other highlights of the National Mall during picturesque time of year.
Fantastic Photo Opportunities
Visit the Jefferson, FDR, MLK Memorials!
Convenient Pick-Up from Any Downtown Location
Personalized to Accommodate Your Needs
Take Your Time, No Set Duration – 1 Hour Minimum
Limited Availability Seasonal Tour - Early Spring When in Bloom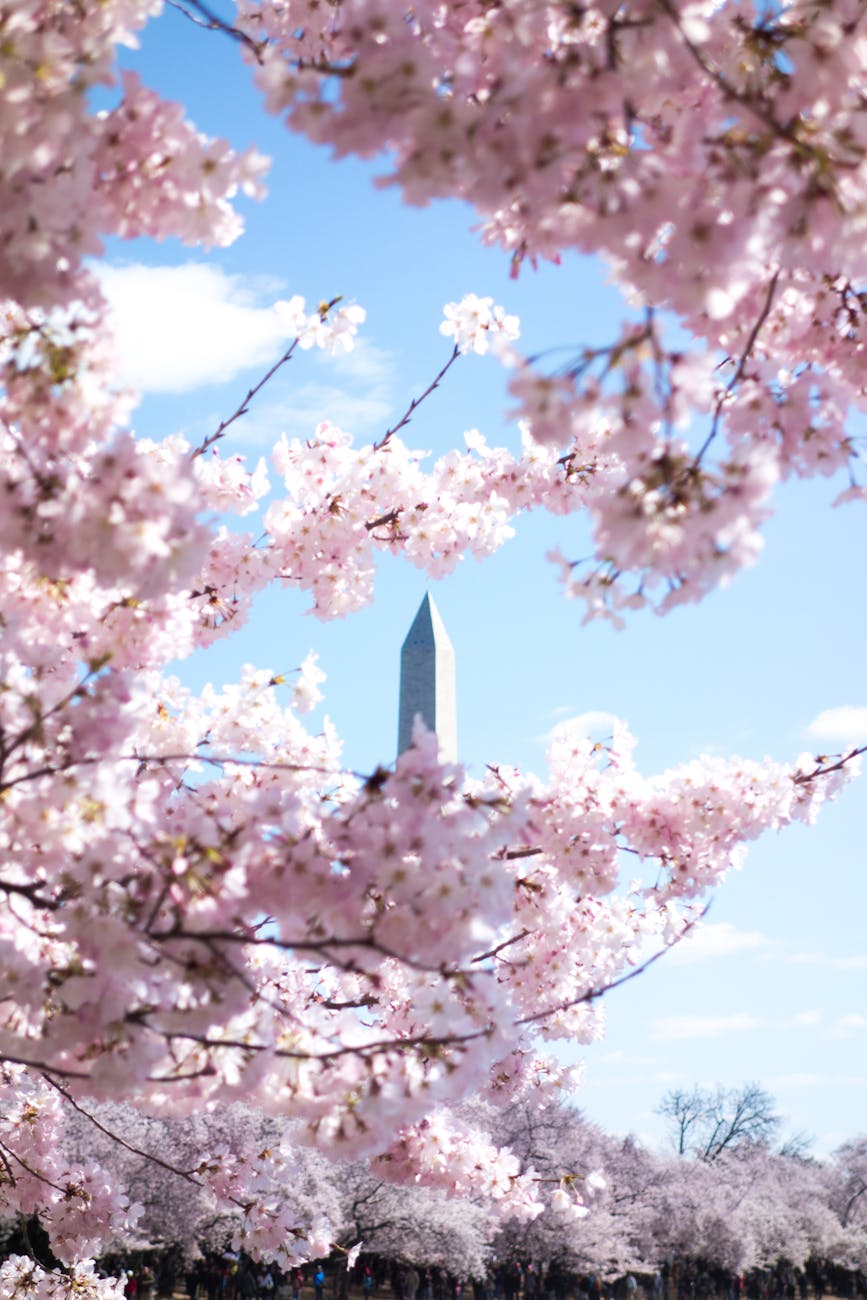 A personalized Cherry Blossom Tour around the Tidal Basin is sure to leave lasting memories.  Your experienced and friendly guide will rendezvous with you at the downtown location of your choice. After a quick confirmation of what your preferred itinerary might be it is all smooth rolling from here.  Washington DC is rich with history, architecture, and wonderful natural beauty. This an unforgettable experience for visitors of all ages.  Start on your own schedule.  Go quickly or take your time.  It is up to you.
Cherry Blossom Tour Featured Highlights
JEFFERSON MEMORIAL
FRANKLIN ROOSEVELT MEMORIAL
MARTIN LUTHER KING MEMORIAL
GEORGE MASON MEMORIAL
ANCIENT JAPANESE LANTERN
WASHINGTON MONUMENT
TIDAL BASIN
WWII MEMORIAL
CHERRY TREES IN FULL BLOOM
This is a Family Friendly tour recommended for Senior citizens, people with physical Disabilities, or folks traveling with pets. If you're here at the right time of year this is the best way to get the most our of your visit and a chance to see a remarkable view.
We hope you can join us. If you have any questions please call or send an email.
Free pick up is provided from downtown hotels, museums, restaurants, Metro stations, and parking lots. If you're not sure about your exact pickup location, tour duration, or tour pick-up time, that's okay. We'll discuss details when we confirm your reservation.