Pricing
1 adult = $84 per hour
2 adults = $47/per person/per hour = $94/hour
3 adults = $35/per person/per hour = $105/hour
One small child can ride free
Two small children = one adult
Reserve Your Tour Now!
Pedicab Tours and Service Rates
Pedicab tours are billed at an hourly rate starting from your pick-up point and reservation time. Rates are per pedicab and are calculated based on how many passengers will be in each pedicab. The price includes an experienced tour guide/driver as your personal chauffeur.
Enjoying the ride? Feel free to extend the duration of your tour. You will be billed your hourly rate on a pro-rated, per-minute basis.
How Many Pedicabs Do You Need?
1 adult + 1 small child = 1 adult
1 adult + 2 small children = 2 adults
2 adults + 1 small children = 2 adults (child rides free)
2 adults + 2 small children = 3 adults
3 adults + 1 small child = 3 adults
2 adults + 3 small children = 3 adults
3 adults + 3 small children = take 2 pedicabs
4 adults = take 2 pedicabs
How Much Time Will Your Tour Take?
Monuments and Memorials Tour
Smithsonian Museums and Pennyslvania Avenue Tour
Twilight at the Monuments

Your Personal Tour Guide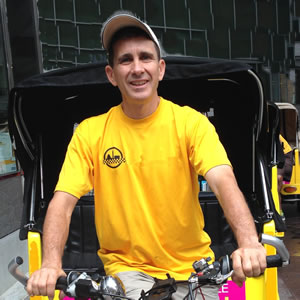 Robert Hart is owner operator of Nonpartisan Pedicab. Dedicated to customer care he will work hard to assure that you have the best possible experience. He has been a professional Pedicab Tour Guide for more than 10 years and he enjoys his work and wants to share that with you.
Private Tour With A Friendly, Knowledgeable Guide!
Start And Finish On Your Own Schedule!
Free Pick Up At Any Downtown Location!
Economical Use Of Your Time And Energy!
Get Dropped Off At The Location Of Your Choice!
Small Children Ride Free!
So Much Better Than Bus Or Segway Tours!
Fully Licensed and Insured ($1,000,000)
Hablo Español. Bienvenidos a Washington!
我会说中文
欢迎中国旅客
We Can Accommodate Large Groups
Take a Private Tour of the National Mall and See All the Monuments in 2-3 Hours!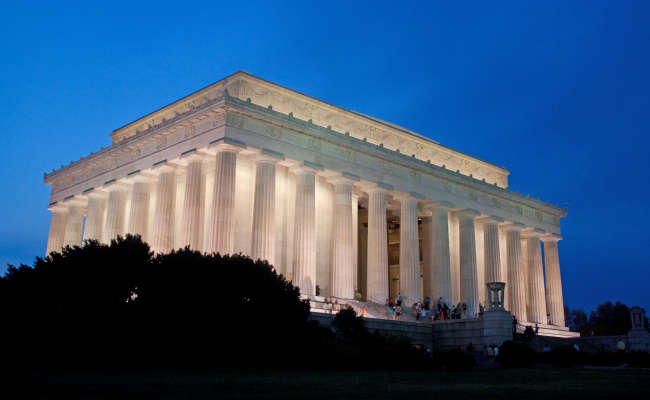 All Nonpartisan Pedicab Tours Include:
Licensed & Insured Professional Guide
Free Pick-Up from Any Downtown Location!
Small children ride free!
Comfortable Seating with a Shaded Canopy!  You Always Have a 360º View!
Strollers, wheelchairs, and pets welcome!
Easy access for elderly and handicapped passengers!